Navigation
LakesnWoods.com
Home Page
Contact Us
Privacy
Minnesota History Shop

Visit The Minnesota History Shop
www.minnesotahistoryshop.com
Historic maps
Historic books
Historic framed art
Historic postcards
Clothing with historic images
And much more!!!


Dilworth Guide:
Photo Gallery
Location
Geography
Demographics
History
Government
Post Office
News
Weather
Street Map
Events
Attractions
Recreation
Lakes
Health Care
Schools
Churches
Media
Motels
Resorts
Campgrounds
Businesses
Aerial Photo
Topographic Map
Nearby Communities
Barnesville
Comstock
Felton
Georgetown
Glyndon
Hawley
Moorhead
Sabin
© 2004-2022
Lakeweb1 Internet Services
All Rights Reserved
DCMA, Defamation, Copyright and Trademark Infingement Policy
WANTED!
Do you have photos, historical accounts or other items pertaining to the Dilworth area? Would you like to share this historical information with the world? LakesnWoods.com would like to publish your Dilworth photos (current or historical) or historical accounts on this website. Original materials can be returned and your privacy will be respected.


(design available on over 100 different items!)

Dilworth Minnesota Community Guide
---
Location:
---
Population:
Dilworth (city)
1970
1980
1990
2000
2010
2000-2010 Change
Actual
Percent
Population
2,321
2,585
2,562
3,001
4,024
+1,023
+34.09
Land Area (sq. mile)
1.10
1.64
1.72
1.99
--
--
--
Density (persons per sq. mile)
2,110.0
1,576.2
1,489.5
1,510.6
--
--
--
Housing Units
659
993
1,090
1,238
1,727
+489
+39.50
Households
--
885
953
1,160
1,595
+435
+37.50
Persons Per Household
--
2.92
2.69
2.59
--
--
--
---
Geography:
Dilworth is a city in Clay County, Minnesota. US Highway 10 serves as a main route in the city. Interstate 94 is nearby, connected to I-94 by Minnesota State Highway 336. According to the United States Census Bureau, the city has a total area of 3.32 square miles (8.60 km²), all of it land. The elevation is 909 ft (277 m).
From Wikipedia, the free encyclopedia.
---
Demographics:
As of the census of 2010, there were 4,024 people, 1,595 households, and 1,053 families residing in the city. The population density was 1,215.7 inhabitants per square mile (469.4/km2). There were 1,727 housing units at an average density of 521.8 per square mile (201.5/km2). The racial makeup of the city was 93.3% White, 0.5% African American, 2.1% Native American, 0.8% Asian, 1.2% from other races, and 2.0% from two or more races. Hispanic or Latino of any race were 5.7% of the population.
There were 1,595 households of which 36.2% had children under the age of 18 living with them, 51.0% were married couples living together, 10.2% had a female householder with no husband present, 4.8% had a male householder with no wife present, and 34.0% were non-families. 28.3% of all households were made up of individuals and 9.4% had someone living alone who was 65 years of age or older. The average household size was 2.52 and the average family size was 3.11.
The median age in the city was 34.3 years. 28.7% of residents were under the age of 18; 7.8% were between the ages of 18 and 24; 27.7% were from 25 to 44; 24.2% were from 45 to 64; and 11.7% were 65 years of age or older. The gender makeup of the city was 50.0% male and 50.0% female.
---
---
History:
Dilworth, originally named Richardson, was established as a station by the Northern Pacific Railroad in 1883. In November 1884 the name was changed from Richardson to Dilworth in honor of Joseph Dilworth of Pittsburgh, PA. Mr. Dilworth was a coffee importer who was a director of the Northern Pacific from 1875 to 1881.
Until 1906 Dilworth was a small station with a siding serving two grain elevators and had no depot building or agent. The crowding of the Northern Pacific sites in Fargo necessitated the selection of a new site for divisional terminal facilities and Dilworth was chosen. By July 1906, the Northern Pacific had purchased nearly 500 acres of land around the Dilworth siding for the new headquarters. A main feature of the facility was the roundhouse, a huge building shaped like a donut with a bite out of it. In the center of the donut's hole was a turntable, like a big Lazy Susan. A locomotive was driven onto the turntable which rotated the engine toward one of 45 stalls. In the stall the locomotive was repaired and refitted. Then the engine backed out onto the turntable and spun about to pull another train back the other direction.
The village grew from practically zero population in mid-1907 to nearly 500 by spring 1910. Establishment of a railroad hotel was necessary to house railroad workers until the town could build up and the workers could move into homes of their own or obtain other places of residence.
In 1911, the village was formally incorporated and established its own government and law enforcement. The first Mayor of Dilworth was F. C. Alsop, with Christian Haugsted the Clerk. In 1918, J. M. Manning was elected Mayor, O. Wirud, Clerk, with M. J. Peirsol appointed Street Commissioner and L. G. Hanson as Treasurer.
The Dilworth Fire Department was established in 1911. The evaluation on October 25, 1928 estimated value of equipment was $1,000. It consisted of 2 extensions, two hose carts and an 18 member volunteer group.
Dilworth's rapid growth challenged its school system as well. The Clay County Commission approved of School District 81 on March 3, 1896. This encompassed the northeastern quarter of Moorhead Township, home to eight school age children. In 1905, District 81 built a new one-room school a half mile south of today's Dilworth Community Center. By 1908, the school's population had ballooned to 93. The District built a new, much larger school just south of the present Dilworth Elementary.
One of the earliest institutions in the new village was the Dilworth Presbyterian Church. Through the efforts of Moorhead Presbyterian minister Dugald McIntyre, the church broke ground May 15, 1907. Their very active ladies aid society raised money through a series of bake sales and socials. When the church was dedicated August 11, the congregation was free of debt. The church still stands. It's likely the oldest building in Dilworth.
St. Elizabeth's Catholic Church was slower in coming. According to a typescript history from the church, in 1907, Father Charles Cannon of Moorhead's St. Joseph's parish visited the townsite to take a survey of Dilworth's Catholics and "to determine local interest in forming a mission church." The effort had limited success, but over the next few years Father Gerard Speilman of St. Joseph's celebrated mass in private homes. In July 1910, new efforts to form a church began. Less than two months later, the community dedicated a new 35 by 51 foot concrete block church. It served the congregation until the present church was built in 1964.
Businesses quickly sprang up during summer 1907. In late July, Moorhead's Ballord-Trimble Lumber Company opened a yard at the rapidly growing village. A few days later Olaus Anderson opened a general store on the corner of today's Center Avenue and Main Street. Two weeks after that, Rasmus Haugsted opened another general store half a block north. In mid-August Haugsted became Dilworth's first Post Master and ran the Post Office from his store. By 1910, Dilworth was also home to a bank, two hotels, a grocery, a dairy, a meat market, a bakery, at least two restaurants and a barbershop. Some 498 people lived in Dilworth and nearly 70% of them worked for the railroad.
Dilworth is now the second biggest city in Clay County. Not bad for a one-time sleepy railroad siding
Courtesy City of Dilworth
DILWORTH, a city in Moorhead Township, incorporated as a village on August 17, 1911; the community began in 1883 as a railroad siding, called Richardson for a few months, then renamed to honor coffee importer Joseph Dilworth, one of the original stockholders and a director of the Northern Pacific Railroad, residing in Pittsburgh, Pa., who purchased 4,000 acres in the vicinity and became one of the largest landholders along the railroad. It was the largest railroad village in western Minnesota when the Northern Pacific Railroad built its depot in section 11 in 1906. The townsite was platted in 1906, and the post office began in 1907. The village was often called Little Italy for the large Italian immigrant group who settled here.
Courtesy Minnesota Historical Society
---
Government:
Dilworth City Hall
2 1st Avenue SE
PO Box 187
Dilworth, MN 56529
Phone: (218) 287-2313
Fax: (218) 287-2309

City Hall is open Monday through Friday, 8:00 am to 5:00 pm.

City Council meetings are held on the second and fourth Monday of each month at 6:00 pm in the Council Chambers at City Hall, 2 1st Avenue SE.


Title
Term Ends
Name and Address
Phone
Mayor
12/31/2022
Chad Olson
607 3rd Street NE
Dilworth, MN 56529
(218) 287-5452
City Administrator
appointed
L. Peyton Mastera


2 - 1st Avenue SE

Dilworth, MN 56529

(218) 287-2313

Council Member
12/31/2022
Jim Aasness
610 5th Street NE
Dilworth, MN 56529
(218) 233-7341
Council Member
12/31/2022
Steven Jesme
1406 W Summerwood Trail
Dilworth, MN 56529
(320) 226-4331
Council Member
12/31/2024
Kevin Spaulding
212 Center Avenue E
Dilworth, MN 56529
(701) 388-8680
Council Member
12/31/2024
Julie Nash
508 4th Street NE
Dilworth, MN 56529
(218) 287-1429
---
Post Office:
US Post Office
1 1st Avenue SE
Dilworth, MN 56529 -9998
Phone: (218) 287-2195
Toll Free: (800) ASK-USPS

Regular Business Hours:
Week Days 8:45 am - 12:30 pm
1:30 pm - 4:30 pm
Saturday 9:00 am - 9:45 am
---
---
Utilities:
---
Major Employers:
---
---
News:
---
Weather:
---
Map: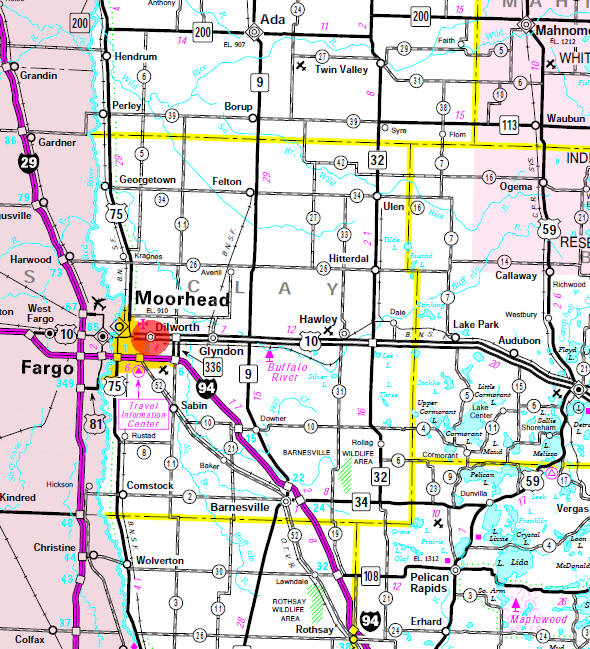 Minnesota State Highway Map of the Dilworth Minnesota area
---
Events:
---
---
Attractions:
---
Recreation:
---
Lakes:
Lake Name
Size
(acres)
Lake info
Lake Map
Rec Map
Topo Map

none in the immediate area
---
Health Care:
---
Schools:
---
Churches:
Dilworth Lutheran Church
406 3rd Street NE
PO Box 474
Dilworth, MN 56529
Phone: (218) 287-2628
Web: www.dilworthlutheran.org

Pastor: Rev. Mark J. Asleson
Sunday Worship: 8:30 am & 10:30 am

Dilworth Presbyterian Church
2 2nd Street SW
Dilworth, MN 56529
Phone: (218) 236-8334

Pastor: n/a
Sunday Worship: n/a

River Valley Church
1716 Center Avenue W
Dilworth, MN 56529
Phone: (218) 236-3875

Pastor: Gregg and Debbie Thee
Sunday Worship: 10:00 am

St. Elizabeth Church
207 Main Street N
PO Box 307
Dilworth, MN 56529
Phone: (218) 287-2705
Web: www.stlizdilworth.org

Pastor: Father Joe Richards
Sunday Mass: 9:00 am
---
Media:
---
Motels:
Check for motel rates and availability on:
---
Resorts:
---
Campgrounds:
---
---
Businesses:
Aagard Sectional Cooler
516 3rd Avenue NE
Dilworth, MN 56529
Phone: (218) 233-3342
Web: www.aagaardsectionalcooler.com

Custom manufacturer of walk-in coolers and freezers.

Ace Locksmith
505 4th Avenue NW
Dilworth, MN 56529
Phone: (218) 287-6736
Allcare Home Care, Inc.
207 2nd Avenue SW
Dilworth, MN 56529
Phone: (218) 287-9148
Web: www.allcare.org

Allcare Home Care Inc. provides Home Healthcare Services/Personal Care Assistance to the elderly, persons with disability, chronic illness, behavioral diagnosis and mental illness.

All Pro Drywall
312 1st Avenue SW
Dilworth, MN 56529
Phone: (218) 233-2303
Altony's
4 Center Avenue W
Dilworth, MN 56529
Phone: (218) 287-5557
Antiques by Burton
14 Center Avenue E
Dilworth, MN 56529
Phone: (218) 233-4220
Bob's Repair
140 County Road 9
Dilworth, MN 56529
Phone: (218) 233-1274
Casey's General Store
311 Center Avenue W
Dilworth, MN 56529
Phone: (218) 233-9078
Web: www.caseys.com
Clay County Housing Authority
116 Center Avenue E
Dilworth, MN 56529
Phone: (218) 233-8883
Complete Plumbing Service
5810 Highway 10
Dilworth, MN 56529
Phone: (218) 233-3882
Comstock Construction
415 34th Street N
Dilworth, MN 56529
Phone: (218) 233-3511
D & H Bait
6601 Highway 10
Dilworth, MN 56529
Phone: (218) 287-2203
D & R Motors
405 Center Avenue W
Dilworth, MN 56529
Phone: (218) 291-1648
Web: www.drmotors.net

Biggest & Best Car Dealership in Dilworth.

Dairy Queen
11 Center Avenue E
Dilworth, MN 56529
Phone: (218) 287-2772
Web: www.dairyqueen.com
Dilworth Chiropractic
112 1st Avenue SE
Dilworth, MN 56529
Phone: (218) 236-1112
Dilworth City Depot
3 4th Street NE
Dilworth, MN 56529
Phone: (218) 233-9868
Dilworth City Fire Department
709 1st Avenue NW
Dilworth, MN 56529
Phone: (218) 287-2313
Dilworth City Hall
2 1st Avenue SE
Dilworth, MN 56529
Phone: (218) 287-2313
Dilworth Community Center
709 1st Avenue NW
Dilworth, MN 56529
Phone: (218) 287-2500
Dilworth Elementary School
108 Main Street N
Dilworth, MN 56529
Phone: (218) 287-2100
Dilworth Glydon Felton Schools
108 Main Street N
Dilworth, MN 56529
Phone: (218) 287-2371
Dilworth Junior High School
108 Main Street N
Dilworth, MN 56529
Phone: (218) 287-2148
Dilworth Lutheran Church
406 3rd Street NE
PO Box 474
Dilworth, MN 56529
Phone: (218) 287-2628
Web: www.dilworthlutheran.org

Pastor: Rev. Mark J. Asleson
Sunday Worship: 8:30 am & 10:30 am

Dilworth Municipal Pool
301 1st Street NW
Dilworth, MN 56529
Phone: (218) 236-9464
Dilworth Police Department
500 Center Avenue W
Dilworth, MN 56529
Phone: (218) 287-2666
Dilworth Presbyterian Church
2 2nd Street SW
Dilworth, MN 56529
Phone: (218) 236-8334
Dilworth Trailer Park
45 5th Street NE
Dilworth, MN 56529
Phone: (218) 287-2964
Disability Resource Inc
810 Center Avenue W
Dilworth, MN 56529
Phone: (218) 287-3594
Web: www.disabilityresourceinc.com

Disability Resource Inc. supports and teaches people with disabilities.

Donovan Truck & Trailer
110 County Road 9
Dilworth, MN 56529
Phone: (218) 287-2451
Web: www.donovantruckandtrailer.com

Donovan Truck and Trailer Repair is a full service truck and trailer repair shop. With over 50 years of diesel repair experience between four mechanics, there is no job big or small when it comes to getting you back on the road.

Edeen Family Dentistry
806 Center Avenue W
Dilworth, MN 56529
Phone: (218) 287-2938
Educators Financial Service
1675 Center Avenue W # A
Dilworth, MN 56529
Phone: (218) 284-5515
Edward Jones
1675 Center Avenue W # D
Dilworth, MN 56529
Phone: (218) 233-8266
Web: www.edwardjones.com

If you think Edward Jones is like every other large investment firm, think again. We are a leader in the financial-services industry, but we take a personal approach to business, an approach that starts with a face-to-face meeting between a financial advisor and you.

Essential Massage
814 Center Avenue W
Dilworth, MN 56529
Phone: (218) 979-9053
F M Roofing
441 Kroshus Drive
Dilworth, MN 56529
Phone: (218) 236-8011
First National Bank
101 Center Avenue E
Dilworth, MN 56529
Phone: (218) 233-3136
Web: www.fnbhawley.com

First National Bank is a locally owned community bank with offices located on US Highway 10 in Hawley, MN and Dilworth, MN. First National Bank has been in existence since 1905.

G M Only
1107 Center Avenue W
Dilworth, MN 56529
Phone: (218) 236-8864
Gourmet Game Processing
121 Center Avenue W
Dilworth, MN 56529
Phone: (218) 236-7440
H & R Block Tax Service
1711 Center Avenue W
Dilworth, MN 56529
Phone: (218) 233-1332
Web: www.hrblock.com
H D Electronics Inc
445 Kroshus Drive
Dilworth, MN 56529
Phone: (218) 284-5958
Web: www.hd-electronics.com
Hair Pizzazz & Design
9 2nd Street SE
Dilworth, MN 56529
Phone: (218) 233-8325
Head Start Clay Wilkin
112 1st Avenue NE
Dilworth, MN 56529
Phone: (218) 284-6148
Heidi's Home Consignment
Highway 10 W
Dilworth, MN 56529
Phone: (218) 236-0775
Hi Ho Tavern
10 Center Avenue E
Dilworth, MN 56529
Phone: (218) 287-2975
Houge Estates Assisted Living
510 Center Avenue E
Dilworth, MN 56529
Phone: (218) 287-0244
Howie's Mechanical
517 Kroshus Drive
Dilworth, MN 56529
Phone: (218) 233-6001
In Style Hair Salon
303 Center Avenue W
Dilworth, MN 56529
Phone: (218) 233-9773
J C's Corral Bar
16 Center Avenue E
Dilworth, MN 56529
Phone: (218) 233-9872
Web: www.geocities.com/jcs_corral
K G Custom Artworks
210 7th Street NE
Dilworth, MN 56529
Phone: (218) 233-5599
Ken's Plumbing
511 Nicole Lane
Dilworth, MN 56529
Phone: (218) 287-2600
Kidz Biz
123 Center Avenue E
Dilworth, MN 56529
Phone: (218) 236-5439
Web: www.kidzbizstore.com
Kreps Chiropractic
1675 Highway 10 W # B
Dilworth, MN 56529
Phone: (218) 236-1187
Web: www.krepschiropractic.com

'Chiropractic care is more than just making the pain disappear. It is about learning, understanding and taking care of your body to improve your quality of life.'

L & K Sharpening
104 Center Avenue NE
Dilworth, MN 56529
Phone: (218) 287-2257
Lake Region Therapy Service
814 Center Avenue W
Dilworth, MN 56529
Phone: (218) 284-5555
Web: www.lakeregiontherapyservices.com

Lake Region Therapy Services specializes in the treatment and prevention of pain.

Lemke Home Improvements
Dilworth, MN 56529
Phone: (218) 287-3011
Web: www.lemkeseamless.com
Mama K's Katering
804 4th Avenue NE
Dilworth, MN 56529
Phone: (218) 287-0008
Mattfeld Insurance
18 Center Avenue E
Dilworth, MN 56529
Phone: (218) 236-9890
McLaughlin Auctioneers
5 Bean Avenue
Dilworth, MN 56529
Phone: (218) 236-9295
Web: www.mclaughlinauctions.com
Midwest Excavating Co
Dilworth, MN 56529
Phone: (218) 287-6580
Mills Town Pump
6 Center Avenue W
Dilworth, MN 56529
Phone: (218) 233-9871
Northwestern Bank
4 Main Street N
Dilworth, MN 56529
Phone: (218) 287-2311
Web: www.nwbanks.com
NSF Electronic Recovery
806 4th Avenue NW
Dilworth, MN 56529
Phone: (218) 287-8111
OfficeMax
1411 Center Avenue W
Dilworth, MN 56529
Phone: (218) 287-3755
Web: www.officemax.com
Paradigm Enterprises
400 Center Avenue W
Dilworth, MN 56529
Phone: (218) 236-8795
Web: www.paradigmenterprises.net

Paradigm Enterprises, Inc., is a company whose mission is to build electrical substations, and construct or repair overhead power lines, while providing to the customer high quality, efficient, and courteous service.

Park Lane Mobile Home Park
7th Street & 2nd Avenue NW
Dilworth, MN 56529
Phone: (218) 233-2731
Penske Truck Rental
Dilworth, MN 56529
Phone: (218) 287-5584
Web: www.gopenske.com
Petro Serve USA
1707 Highway 10 W
Dilworth, MN 56529
Phone: (218) 287-2208
Pizza Ranch of Dilworth
1504 Center Avenue W
Dilworth, MN 56529
Phone: (218) 287-6001
Web: www.pizzaranch.com

What makes Pizza Ranch® unique is that most stores offer a host of dining options. Where else but Pizza Ranch® can you get a pizza/chicken/salad bar buffet, carry-out your pizza, or have your box of chicken delivered right to your home?

Rags To Riches Embroidery
209 Center Avenue W
Dilworth, MN 56529
Phone: (218) 236-0021
Red River Recovery Center
701 Center Avenue E
Dilworth, MN 56529
Phone: (218) 284-7772
Web: www.redriverrecovery.net

The Red River Recovery Center is a Transitional Treatment facility for those in need of chemical and drug rehabilitation.

Research Solution Inc
1 Main Street N
Dilworth, MN 56529
Phone: (218) 359-0310
Serenity Assisted Living Inc
1125 Oakview Drive
Dilworth, MN 56529
Phone: (218) 477-7254
Web: www.serenityassistedliving.com
Sinkler Optical Company
1675 Center Avenue W # C
Dilworth, MN 56529
Phone: (218) 236-5048
Slumberland
1509 Highway 10 W
Dilworth, MN 56529
Phone: (218) 236-1000
Web: www.slumberland.com

We take pride in providing a focused selection of mattresses and home furnishings that understand the way you really live. Good-looking furniture that's easy to love, easy to maintain and, best of all, easy on the pocketbook.

Smart Style Family Hair Salon
415 34th Street N
Dilworth, MN 56529
Phone: (218) 287-5673
Web: www.smartstyle.com
St. Elizabeth Church
207 Main Street N
PO Box 307
Dilworth, MN 56529
Phone: (218) 287-2705
Web: www.stlizdilworth.org

Pastor: Father Joe Richards
Sunday Mass: 9:00 am

Star-Lite Motel
900 Center Avenue E
Dilworth, MN 56529
Phone: (218) 287-2382
T R Service Inc
816 9th Avenue NE
Dilworth, MN 56529
Phone: (218) 287-0311
Taxman
221 Center Avenue W
Dilworth, MN 56529
Phone: (218) 284-8111
Team Sales
502 5th Street NE
Dilworth, MN 56529
Phone: (218) 287-2233
Web: www.teamsales.biz

We here at Team Sales are experts when it comes to heating, ventilating, air conditioning and dehumidification projects.

Tesoro
1 Center Avenue E
Dilworth, MN 56529
Phone: (218) 233-0433
Web: www.tsocorp.com
Trax Liquors
109 Center Avenue W
Dilworth, MN 56529
Phone: (218) 233-9492
Web: www.traxliquor.com

Trax Liquor is a locally owned and operated off sale liquor establishment. We strive to provide the best customer service and prices for our customers. We carry a full line of wine, liquor, beer, and other specialty items.

Tri State Window Tech
501 9th Street NE
Dilworth, MN 56529
Phone: (701) 371-6588
US Post Office
1 1st Avenue SE
Dilworth, MN 56529 -9998
Phone: (218) 287-2195
Toll Free: (800) ASK-USPS
Web: www.usps.com
V & H Construction
409 5th Street NW
Dilworth, MN 56529
Phone: (218) 236-7871
Valley Hardwood Supply
900 Highway 10 W
Dilworth, MN 56529
Phone: (218) 233-8020
Walmart
1711 Highway 10 W
Dilworth, MN 56529
Phone: (218) 233-9833
Web: www.walmart.com
Weivoda Automotive
1107 Center Avenue W
Dilworth, MN 56529
Phone: (218) 287-7674
Web: www.truehi9.com

This is a true high pinion nine inch ford third member for excellent strength and the highest drive shaft clearance.

Weivoda Carpet
1101 Center Avenue W
Dilworth, MN 56529
Phone: (218) 236-0747
Web: www.weivodacarpet.com

Carpet / Vinyl / Laminate Flooring / VCT
Hardwood / Ceramic Tile / Area Rugs

Willy's Cafe & Bar
112 Center Avenue E
Dilworth, MN 56529
Phone: (218) 287-2521
Winkelman Building Corp
Dilworth, MN 56529
Phone: (218) 287-3870
Winter Wilson Siding Inc
604 6th Street NE
Dilworth, MN 56529
Phone: (701) 371-8146
---
---
Aerial Photo:
---
Topographic Map: [click map to enlarge, zoom in or zoom out]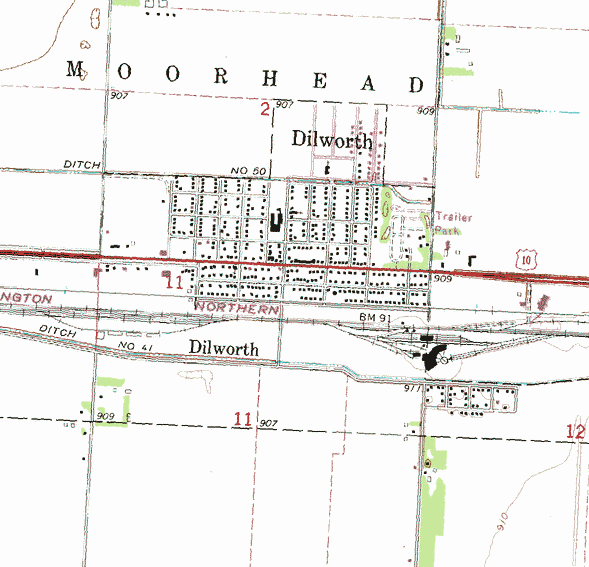 Topographic map is courtesy of the Minnesota DNR -
click map
to zoom or enlarge