Navigation

LakesnWoods.com
Home Page
Contact Us
Privacy


Visit The Minnesota History Shop
www.minnesotahistoryshop.com
Historic maps
Historic books
Historic framed art
Historic postcards
Clothing with historic images
And much more!!!



Cook Guide:
Photo Gallery
Location
Geography
Demographics
History
Government
Post Office
News
Weather
Street Map
Events
Attractions
Recreation
Lakes
Health Care
Schools
Churches
Media
Motels
Resorts
Campgrounds
Businesses
Aerial Photo
Topographic Map

Nearby Communities
Angora
Aurora
Babbitt
Biwabik
Chisholm
Embarrass
Ely
Eveleth
International Falls
Mountain Iron
Orr
Soudan
Tower
Virginia

© 2004-2023
Lakeweb1 Internet Services
All Rights Reserved

DCMA, Defamation, Copyright and Trademark Infingement Policy

WANTED!

Do you have photos, historical accounts or other items pertaining to the Cook area? Would you like to share this historical information with the world? LakesnWoods.com would like to publish your Cook photos (current or historical) or historical accounts on this website. Original materials can be returned and your privacy will be respected.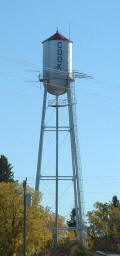 Cook Minnesota Gallery
---
---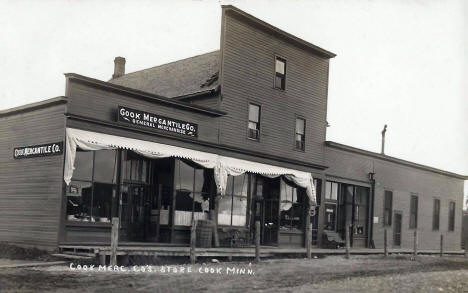 Cook Mercantile Store, Cook Minnesota, 1910


LakesnWoods.com Postcard and Postcard Image Collection- click image to enlarge
---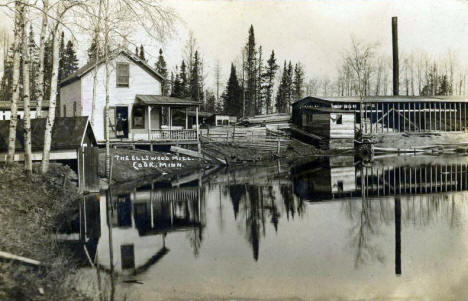 Ellswood Mill, Cook Minnesota, 1914
LakesnWoods.com Postcard and Postcard Image Collection- click image to enlarge
---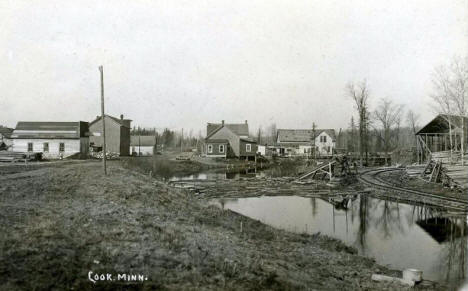 General View, Cook Minnesota, 1914
LakesnWoods.com Postcard and Postcard Image Collection- click image to enlarge
---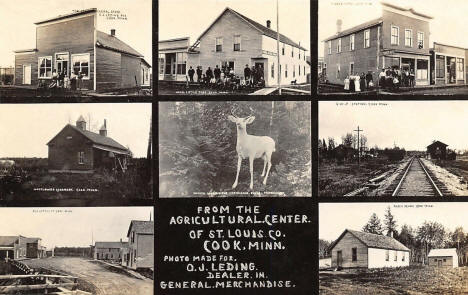 Multiple scenes, Cook Minnesota, 1915


LakesnWoods.com Postcard and Postcard Image Collection- click image to enlarge
---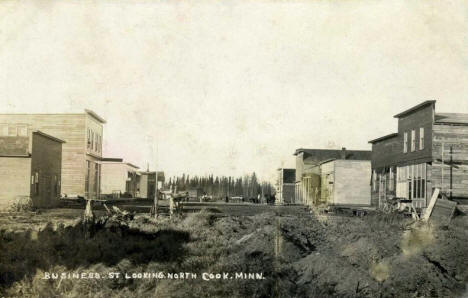 Business Street looking north, Cook Minnesota, 1918
LakesnWoods.com Postcard and Postcard Image Collection- click image to enlarge
---
---
---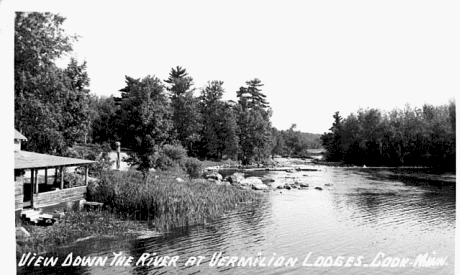 View down the river at Vermilion Lodges near Cook Minnesota, 1940s
Courtesy Minnesota Historical Society - click image to enlarge or purchase
---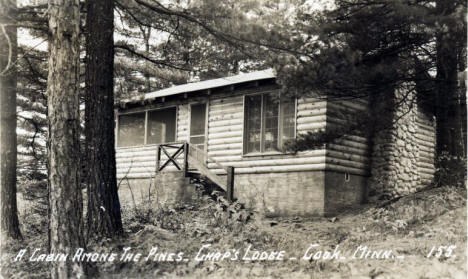 A Cabin Among the Pines, Chaps Lodge, Cook Minnesota, 1940s
LakesnWoods.com Postcard and Postcard Image Collection
---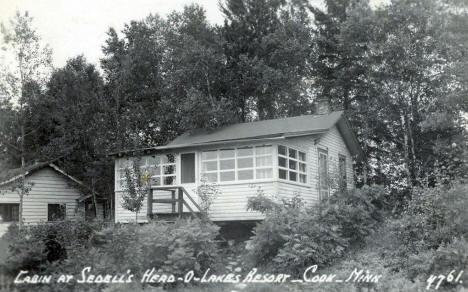 Cabin at Sedell's Head-O-Lakes Resort, Cook Minnesota, 1940s


LakesnWoods.com Postcard and Postcard Image Collection - click to enlarge
---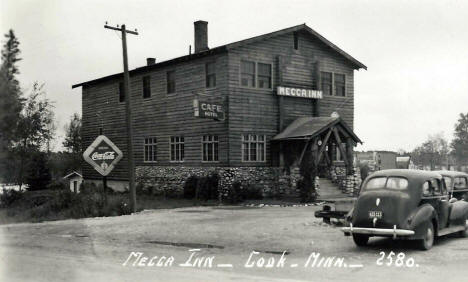 Mecca Inn, Cook Minnesota, 1940s


LakesnWoods.com Postcard and Postcard Image Collection - click to enlarge
---
---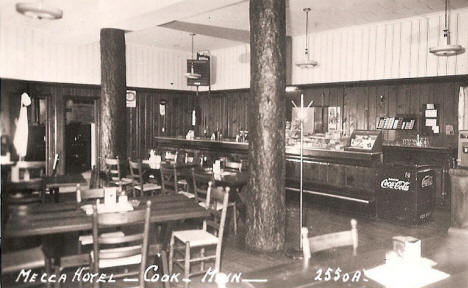 Mecca Hotel, Cook Minnesota, 1940s
LakesnWoods.com Postcard and Postcard Image Collection - click to enlarge
---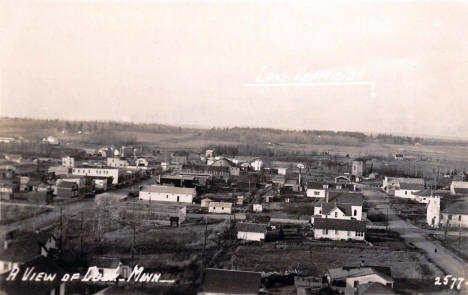 View of Cook Minnesota, 1940s


LakesnWoods.com Postcard and Postcard Image Collection - click to enlarge
---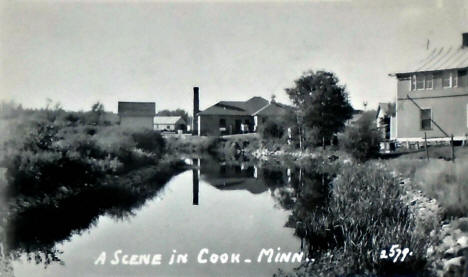 Scene in Cook Minnesota, 1940s


LakesnWoods.com Postcard and Postcard Image Collection - click to enlarge
---
---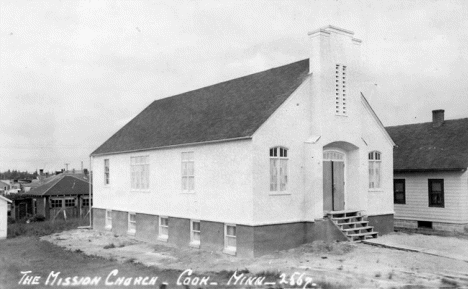 Mission Church, Cook Minnesota, 1940s
LakesnWoods.com Postcard and Postcard Image Collection - click to enlarge
---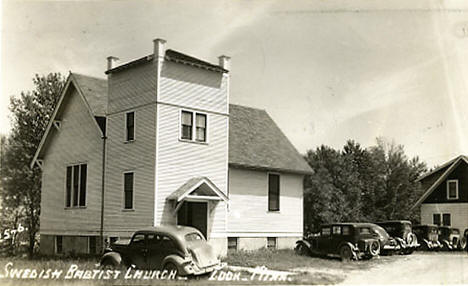 Swedish Baptist Church, Cook Minnesota, 1946
LakesnWoods.com Postcard and Postcard Image Collection
---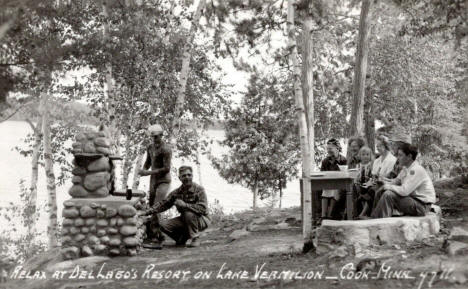 Del Lago's Resort on Lake Vermilion, Cook Minnesota, 1947


LakesnWoods.com Postcard and Postcard Image Collection - click to enlarge
---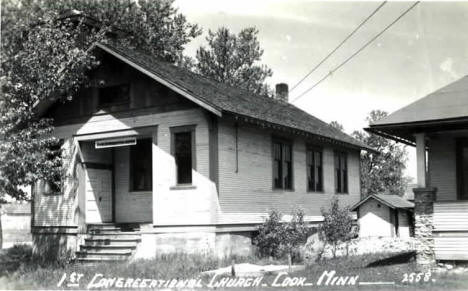 First Congregational Church, Cook Minnesota, 1948
LakesnWoods.com Postcard and Postcard Image Collection - click to enlarge
---
---
---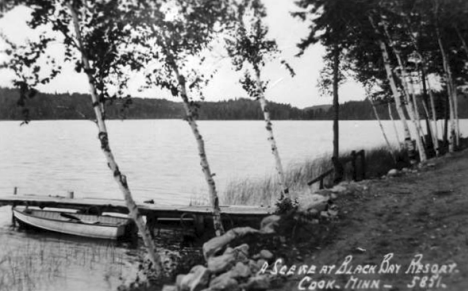 Scene at Black Bay Resort, Cook Minnesota, 1950s
LakesnWoods.com Postcard and Postcard Image Collection - click to enlarge
---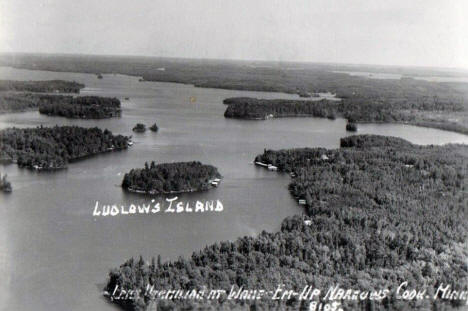 Ludlow's Island and Lake Vermilion at Wake-Em-Up Narrows, Cook Minnesota, 1950s


LakesnWoods.com Postcard and Postcard Image Collection - click to enlarge
---

First Baptist Church, Cook Minnesota, 1950s


LakesnWoods.com Postcard and Postcard Image Collection - click to enlarge
---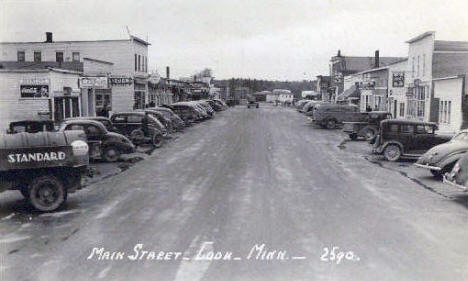 Main Street, Cook Minnesota, 1951
LakesnWoods.com Postcard and Postcard Image Collection - click to enlarge
---
---
---
---
---
---
---
---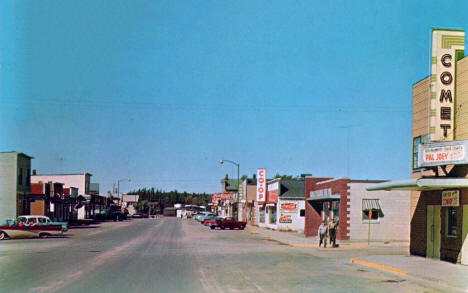 Street scene, Cook Minnesota, late 1950s


LakesnWoods.com Postcard and Postcard Image Collection - click to enlarge
---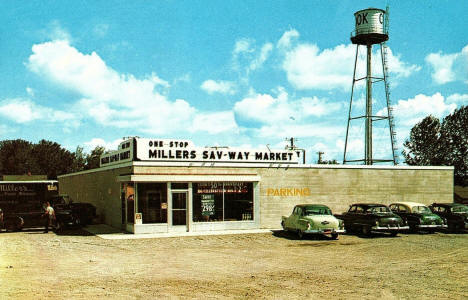 Miller's Sav-Way Market, Cook Minnesota, late 1950s


LakesnWoods.com Postcard and Postcard Image Collection - click to enlarge
---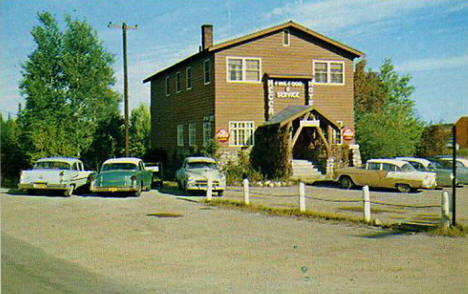 Mecca Hotel and Restaurant, Cook Minnesota, late 1950s
LakesnWoods.com Postcard and Postcard Image Collection - click to enlarge
---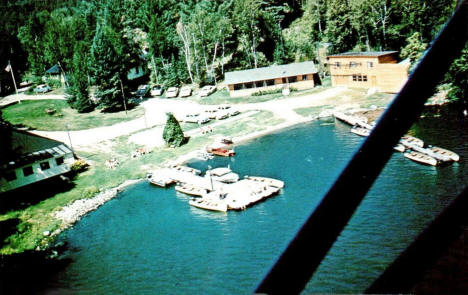 Life of Riley Resort on Lake Vermillion, Cook Minnesota, 1960


LakesnWoods.com Postcard and Postcard Image Collection - click to enlarge
---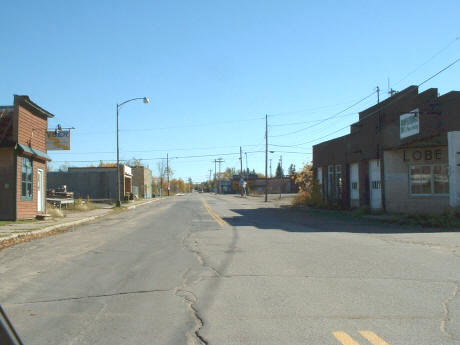 Street View of Cook Minnesota, 2004
LakesnWoods.com Photo
---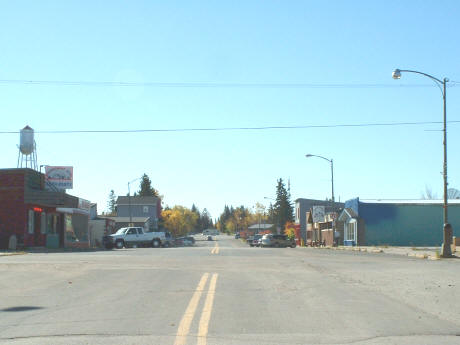 Street View of Cook Minnesota 2004
LakesnWoods.com Photo
---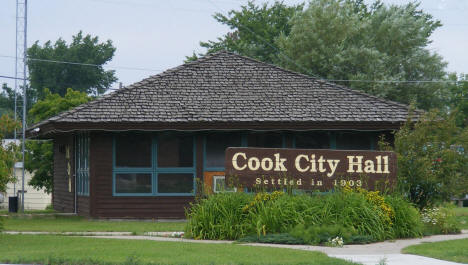 City Hall, Cook Minnesota, 2007
LakesnWoods.com Photo - click image to enlarge
---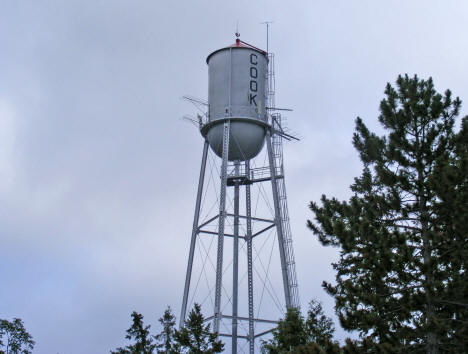 Water Tower, Cook Minnesota, 2007
LakesnWoods.com Photo - click image to enlarge
---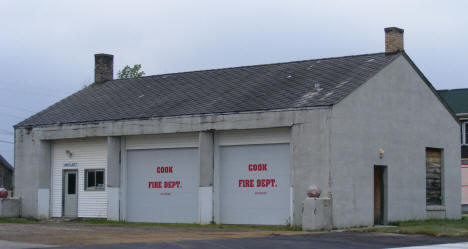 Fire Department, Cook Minnesota, 2007
LakesnWoods.com Photo - click image to enlarge
---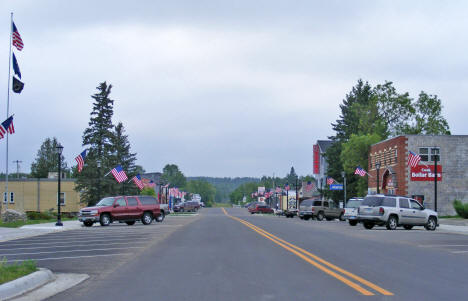 Street scene, Cook Minnesota, 2007
LakesnWoods.com Photo - click image to enlarge
---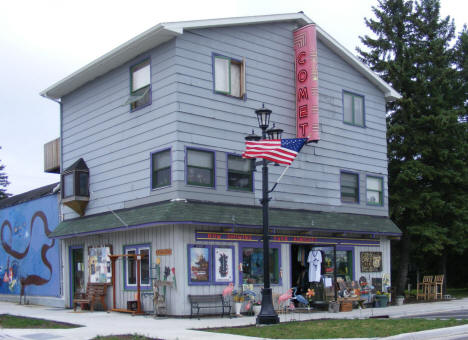 Comet Theatre, Cook Minnesota, 2007
LakesnWoods.com Photo - click image to enlarge
---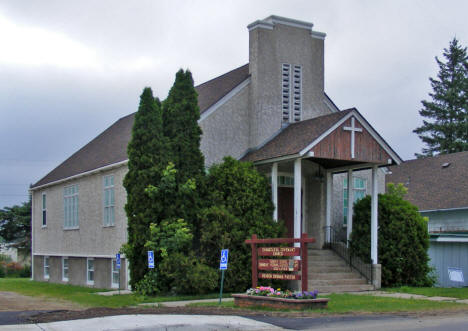 Evangelical Covenant Church, Cook Minnesota, 2007
LakesnWoods.com Photo - click image to enlarge
---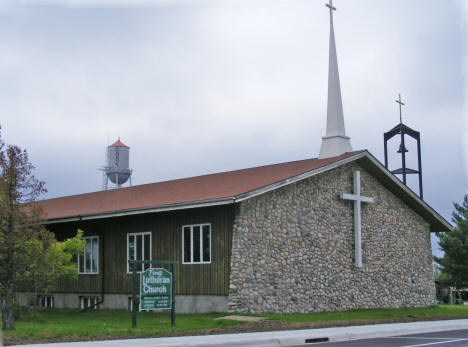 Trinity Lutheran Church, Cook Minnesota, 2007
LakesnWoods.com Photo - click image to enlarge
---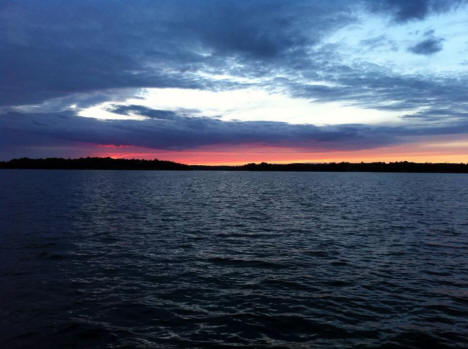 Sunset on Lake Vermilion near Cook Minnesota, 2013
Courtesy Mary Murphy via Facebook - click image to enlarge
---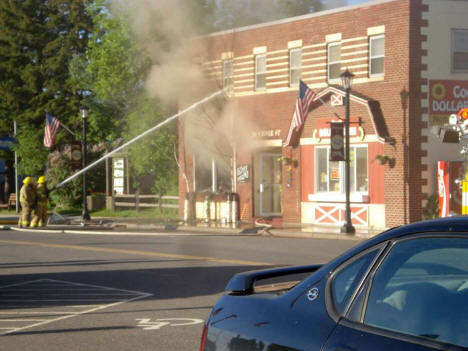 Fire at Gilley's Naturals and The Dollar Barn, Cook Minnesota, 2013
Courtesy of The Wicker Woman ® and Facebook - click image to enlarge
---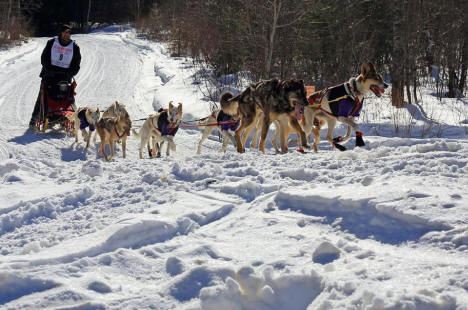 Dog Sled Race near Cook Minnesota, 2013
Courtesy Shifaan Thowfeequ and Facebook - click image to enlarge
---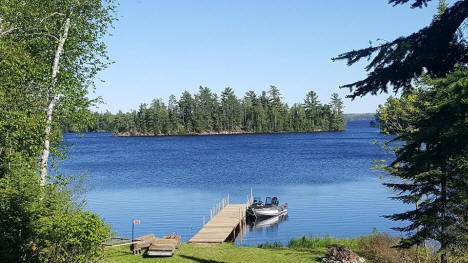 View of Lake Vermilion near Cook Minnesota, 2017
Courtesy Cindy Edelen via Facebook - click image to enlarge
---
---